Budget 2023/24
A Message from the Mayor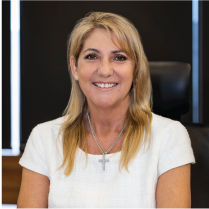 This is my first budget as Mayor and my Councillors and I are proud to present a balanced budget that continues to deliver essential services and enhance the liveability of our region, without impacting on our future financial sustainability.
As Mayor, I am committed to ensuring that Council's financial decisions reflect the needs and priorities of our Whitsunday community. That is why our priority for this budget has been to maintain essential services with minimal rate rises for our residents.
We understand the financial pressures faced by many families and businesses within our region and that every dollar matters to our residents. Inflation to March this year sits at 6.3 per cent which has had a huge impact on the cost of living for our community and a huge impact on the cost of running business as usual for Council.
Which is why I am pleased to announce that, even against the backdrop of these rising costs, we have been able to keep the rate rise to a minimum with an average increase in general rates for residential owner occupiers of 2 per cent.
I am also proud to say that Council will continue to provide one of the most generous pensioner rates concessions in Queensland. Ratepayers experiencing financial hardship may seek assistance under Council's Rate Relief due to Hardship Policy.
Asset management remains a key focus for Council. By looking after our assets, we are looking after our community and ensuring that Council can continue to deliver the services for future generations. While this is a back-to-basics budget we have carefully allocated funds for strategic projects that will drive service delivery, economic growth and foster innovation. Our region's water and sewer plants have recently had major upgrades, while waste and recycling facilities are a focus for this budget so we can effectively and sustainably manage waste to landfill.
With a 2023/24 Capital Expenditure and Remediation Program of $52.5 million, Council will continue investment into major infrastructure for water supply, sewerage, sealed and unsealed roads, drainage, parks, gardens, and community facilities. In keeping with Council's procurement policy that provides preference for locally based businesses, much of this money will be spent within region creating a strong local job and economic stimulus.
As we move forward with this budget, I assure you that transparency, accountability, and responsible financial management will remain at the core of our decision-making process. We will continue to listen to your feedback, engage with our community, and adapt our plans to best serve our residents.
Together, we will build a stronger, more resilient, and vibrant region for generations to come.
Mayor Julie Hall
Budget Booklet
To get a full run down of the 2023/24 Budget, please download the budget booklet.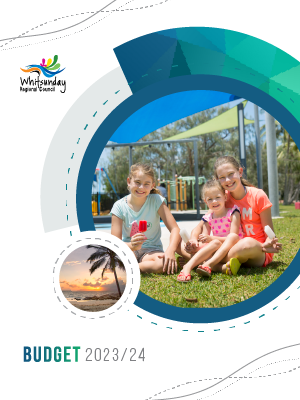 Budget Brochure
To view year's Budget Brochure, please download the brochure below.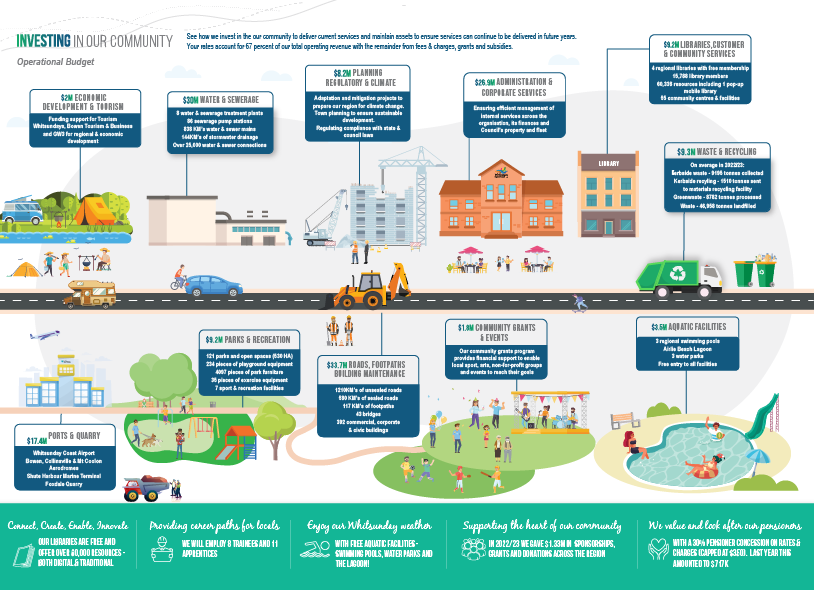 Special Budget Meeting Minutes
30 June - Special Budget Meeting Minutes - Part A
30 June - Special Budget Meeting Minutes - Part B
Financial Statements
Budget for 2023/24 Financial Year
10-year Long Term Financial Forecast
Budget Video
Budget Documents
| # | Name | Size | File Type | Download |
| --- | --- | --- | --- | --- |