Budget 2022-23
A Message from the Acting Mayor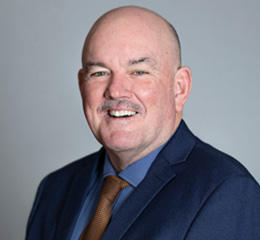 Councillors and I are proud to present a balanced 2022/23 Budget that enhances liveability for our residents without compromising our future financial sustainability.
Council will continue to deliver and upgrade infrastructure with $73 million in capital works to support our local economy. Importantly, our $137M operating budget ensures we maintain sound financial management through an operating surplus of just over $227,000.
In many ways, we are no different to our residents who have been forced to review their budgets for their households or business due to rising costs, both nationally and globally. Council will strive to reduce costs where we can, so we can spend where we must, to maintain service levels to our community.

Every capital project approved has been prioritised through practical and proactive asset management planning which will ensure our infrastructure remains sound, and that we can continue to provide high levels of service, while minimising the financial burden for the future. Council's focus is to satisfy the expectations of our community while providing a positive long-term outcome for the region.
In preparing the 2022/23 budget, Councillors undertook a series of workshops to review and revise the complex components of the budget. There have been many robust budget deliberations to ensure your rates deliver value for money for the community. Against the backdrop of rising costs, the hardest item to balance this financial year has been keeping rate increases low while also spending enough to maintain and improve liveability for our residents.

In the Whitsunday region, rates and levies account for over 70 percent of our total operating revenue. Councillors do not take rate increase decisions lightly and last year's budget was the first general residential rate increase in six years.
For the 2022/23 financial year Council will be increasing the average residential rates and utility charges notices by 4 percent or $3.71 per week, which is less than the price of a cup of coffee.

I'm proud to say that Council will continue to provide one of the most generous pensioner rates concessions in Queensland.
With a 2022/23 Capital Program of $73 million, Council will continue investment into major infrastructure for water supply, sewerage, sealed and unsealed roads, drainage, parks, gardens and community facilities. In keeping with Council's procurement policy that provides preference for locally based businesses, most of this money will be spent within region creating a strong local economic stimulus.

I look forward to working with my fellow Councillors, CEO Rod Ferguson, and our Executive Leadership team in delivering the 2022/23 Whitsunday Regional Council budget for our community.

Acting Mayor Mike Brunker
Budget Booklet
To get a full run down of the 2021/22 Budget, please download the budget booklet.
Budget Brochure
To view year's Budget Brochure, please download the brochure below.
Township Fact Sheets
Financial Statements
Budget for 2022/23 Financial Year
10-year Long Term Financial Forecast
Revenue Statement
The Whitsunday Regional Council (Council) Revenue Statement for the financial year 2021/22 (Financial Year) is prepared in accordance with the Local Government Act 2009 (Qld) (Act) and the Local Government Regulation 2012 (Qld) (Regulation), more specifically Section 104(5)(a)(iv) of the Act and Sections 169 and 172 of the Regulation.
Whitsunday Regional Council Revenue Statement 2022/2023
Budget Video
Budget Documents
| # | Name | Size | File Type | Download |
| --- | --- | --- | --- | --- |