Mayor and Councillors
Whitsunday Regional Council is led by a Mayor and six divisional Councillors, who are elected by eligible voters in each division for a four-year term.
Together, the Mayor and Councillors comprise the governing body of Whitsunday Regional Council and are required to discharge their roles in accordance with the Local Government Act 2009. The Mayor and Councillors represent the interests of the region's residents and ratepayers and provide leadership and guidance to the community. Their responsibilities include directing and controlling the organisation's business affairs, overseeing the allocation of the organisation's finances and resources, and reviewing the performance of Council and its delivery of services.
The incumbent Mayor and Councillors were sworn in on Wednesday 22 April 2020.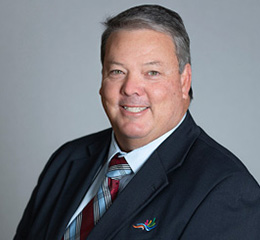 Andrew Willcox was first elected to Council in 2012 as Councillor Division 6, representing the communities of Bowen, Queens Beach, Merinda, Cape Upstart and Guthalungra.

He was sworn in as the third Mayor of Whitsunday Regional Council on Monday, 4 April 2016 and was reelected unopposed for a second term in April 2020.

Less than one year into his first term as Mayor, the Whitsunday region was hit by one of the worst natural disasters in history Tropical Cyclone Debbie.

Mayor Willcox led the region's recovery and his Council delivered numerous major infrastructure projects that have positioned the region for future growth.

Major projects completed or under construction since TC Debbie include: $54.5 million Shute Harbour Marina Restoration, $6.3 million Airlie Beach Foreshore Revitalisation, $5million Beautiful Bowen, $18 million Proserpine Entertainment Centre, $25 million of Collinsville roads reconstructed, $3.9 million Flagstaff Hill Redevelopment, $10.6 million Proserpine Administration Building and Climate Change Hub and a $14 million Bowen Sewerage Treatment Plant.

His priorities include strong leadership, establishing close relationships with Federal and State Governments to leverage maximum funding for his region, supporting economic development and job creation opportunities, delivering the vital infrastructure required to support the region's growing population, and uniting and engaging the community to better inform Council's decision making.

Born and raised in Bowen, Andrew owned/managed a large agricultural business and commercial and industrial real estate portfolio before entering local government. Andrew and his wife Raylene live at Queens Beach, where they have raised their three children.

In his spare time, Andrew enjoys fishing, snow skiing, and relaxing with his family.

Council Representations

Economic Development Advisory Committee
Traffic Advisory Committee
Audit & Risk Committee
Local Disaster Management Group
Bowen Collinsville Enterprise
Don River Improvement Trust
Regional Queensland Council of Mayors
Rural Fire Brigade Finance Committee
Tourism Whitsundays
Greater Whitsunday Council of Mayors
Whitsunday Regional Roads & Transport Group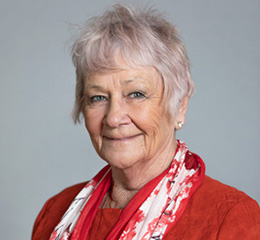 Councillor Jan Clifford was re-elected in the 2020 Queensland local government elections as the representative for Division 1 of the Whitsunday Regional Council, making this her fourth successive term as a Councillor.

Jan is well known for her energy and commitment to the well-being of the Whitsunday area and its citizens and is an active member of the community, serving on many boards and committees and volunteering at events.

Jan has called the Whitsundays home since early 1995 after a long career across Australia in various management, sales and marketing roles. In 1997 Jan started her own sales and marketing business and was voted Best Sales Representative by A.F.T.A. She was eventually drawn to Council to be of service to the Whitsunday Region and its people.

Jan has completed a Diploma in Management and has been recognized as a Paul Harris Fellow with Rotary International. Jan has always been a strong advocate for protecting and preserving the natural environment in the Whitsundays, both on the mainland and in the Great Barrier Reef Marine Park.

Council Representations

Audit & Risk Committee (proxy for Cr Collins)
Environment Recovery Sub-Group
Australian Local Government Women's Association (ALGWA)
Greater Whitsunday Communities
Logan's Adventure Playground Committee
Reef Catchments
Safe Night Out Precinct
Whitsunday Chamber of Commerce
Whitsunday Community Services
Whitsunday Housing Committee
Whitsunday Police Citizen Youth Club (PCYC)
Whitsunday Sports Park

Other Representations

Australian Local Government Women's Association (ALGWA) - State Executive Zone 2
QLD Delegate to the Australian Local Government Women's Association (ALGWA) - National Executive
National Rural Women's Coalition
Regional Development Australia Mackay-Isaac Whitsunday (RDAMIW)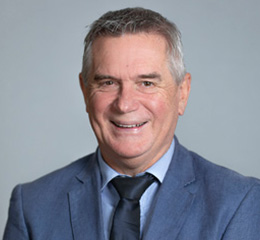 Serving his first term Councillor Grundy is no stranger to Whitsunday residents having been prominent in the tourism sector since 1999.

Al has been a resident of the Whitsundays since 1997, moving here to follow a dream of sailing the Whitsunday Islands.

From 1999 until early 2019 he was a partner in a live-aboard sailing business, where the focus was on the marketing of the business. During this time, Al established sales contracts with many overseas travel wholesalers and travelled around the world to promote the Whitsundays and the business.

In recent years he has spent a great deal of time volunteering on various associations and working committees, including 10 years on the board of Tourism Whitsundays and 3 years as the Chairman.

In 2014 Al was honoured to receive the Whitsundays award for Outstanding Contribution by an Individual to Tourism.

He is supported by his family, wife Ruth and kids Kai and Anara. Both children play with the Proserpine Whitsunday Junior Rugby League and Al enjoy volunteering around the club as required. He is enjoying the role of councillor and working to improve liveability for the Whitsunday community.

Al believes that the main pillar industries of the Whitsundays, Resources, Agriculture and Tourism can continue to thrive, however in the face of ever-increasing competition we must be innovative and look to educate our youth to take on the challenges ahead.

Council Representations

Tourism Recovery Group
Coastal Council Adaption Taskforce
Local Authorities Waste Management Advisory Committee
Mackay Whitsundays Healthy Rivers to Reef Partnership
Reef Island Initiative Whitsundays Project Advisory Group
Rural Fire Brigade Finance Committee
Suicide Prevention Network Taskforce
Tourism Whitsundays
Whitsunday Local Marine Advisory Group

Other Representations

Reef Guardian Council Executive Committee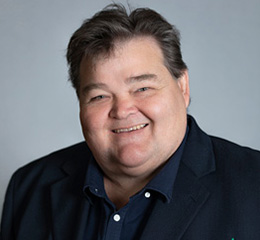 Deputy Mayor John Collins was first elected as Councillor for Division 3 on Whitsunday Regional Council in 2012 and was returned for his third term at the 2020 Local Government Elections.

Division 3 is centred on the town of Proserpine, which is the Whitsunday region's agricultural and government services hub, and includes the surrounding rural communities of Mount Julian, Preston, Conway and Wilsons Beach.

While John's family lived at Silkwood, south of Innisfail, he was born in Toowoomba. At age four, his family relocated to Proserpine when his father was transferred as the local police sergeant. John completed his schooling at the local St. Catherine's Catholic Primary School and Proserpine State High School, and currently lives in Proserpine with his wife Jill and four daughters.

Since 1990, John and Jill have owned and operated their own small business on Proserpine's Main Street.

Cr Collins is a strong advocate for developing the local rural tourism sector to entice travellers off the highway and into our townships. John has championed the creation of further tourism opportunities at the Peter Faust Dam, which has the largest Barramundi population of any impoundment in Australia and is a strong advocate for promoting Proserpine as RV Friendly town.

Council Representations

Audit & Risk Committee
Local Disaster Management Group
Local Recovery Group
Les Stagg Oval Advisory Committee
Proserpine Junior Sporting Complex
Whitsunday Rivers Improvement Trust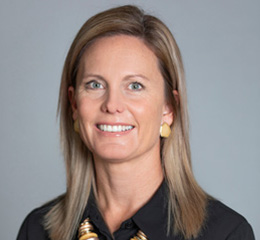 First time Councillor Michelle Wright is born and bred in Bowen and lives there with husband Wal and their three children.

Michelle has previously worked in administration for over 18 years and is also a qualified Swim Teacher and Coach.

She has been actively involved with community groups for many years and taking the next step to playing a role in Council was the natural progression.

Being community minded Michelle is passionate in providing improved liveability and care for families, the elderly and future generations.

She is honoured and proud to have been elected at the 2020 Local Government Elections to serve the Whitsunday region community.

Council Representations

Regional Arts Development Fund
Human Social Recovery Subgroup
Australian Local Government Women's Association (ALGWA)
Bowen Chamber of Commerce
Bowen Collinsville Enterprises
Bowen Gumlu Growers Association
Bowen Sporting Complex Committee
Collinsville Childcare Centre
Collinsville Development and Industry Group
Jangga Consultative Committee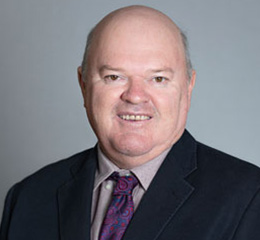 Councillor Gary Simpson is looking forward to the challenges of the role as a first term Councillor.

He was born and schooled in Proserpine and first started work on the family farm in 1981.He has been manager of the family business, since 2000 and has recently sold one of the three farms to enable him to concentrate on his Councillor role.

Gary is married to wife Debbie and Gary has a daughter, Lauren and son, Dean.

He is a family figure in cane growing circles having been a director of Proserpine District Canegrowers Cooperative (PDCC) for 9 years and was the inaugural Chairman of the SSP Proserpine for 3 years and Deputy Chairman of the PDCC for 3 years.

In his spare time Gary loves fishing and camping and spending time on the water with his wife around the beautiful Whitsunday Islands.

Council Representations

Traffic Advisory Committee (proxy for Mayor Willcox)
Infrastructure Recovery Sub-Group
Bowen Burdekin Local Marine Advisory Group
Whitsunday Catchment Landcare
Whitsunday Rivers Improvement Trust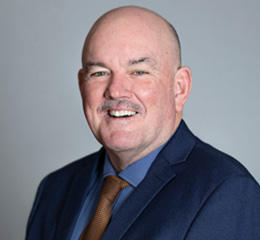 The Councillor for Division 6, Mike was born and raised in Collinsville but has lived in Bowen for 20 years where he currently runs a newsagency with his wife Kylie.

As a former coal miner and former Mayor of Bowen Shire and Whitsunday Regional Councils for 17 years, Mike has a proven track record of delivering outcomes for the people of Bowen and Whitsunday.

Mike's background in mining and local government has given him a thorough understanding of the challenges faced by communities, families and local businesses from the coalfields to the coast.

Mike has always been passionate about creating job opportunities through economic development and that remains his focus today.

Council Representations

Economic Development Advisory Committee
Audit & Risk Committee (proxy for Mayor Willcox)
Economic Recovery Subgroup
Bowen and Collinsville Health Action Group
Community Engagement Committee
Don River Improvement Trust
North Queensland Sports Foundation
Tourism Bowen
Code of Conduct
A mandatory and uniform Code of Conduct for Councillors provides a foundation for a fair and transparent complaints management system. The code outlines how behavioural standards align with the local government principles and assists all councillors in being aware of their obligations as elected representatives. Under the Code of Conduct, councillors must uphold the standards of behaviour as summarised in 'the three Rs' of Responsibility, Respect and Reputation.
The Code of Conduct and the associated obligations for councillors commenced on 3 December 2018 and the Minister for Local Government approved changes to the Code on 4 August 2020, to take effect from 12 October 2020. The Mayor and Councillors have each undertaken the Declaration of Office, declaring that they will act in accordance with the Code of Conduct.
Councillor Code of Conduct Documents
Councillor Code of Conduct Documents
| # | Name | Size | File Type | Download |
| --- | --- | --- | --- | --- |
Councillor Declarations of Interest
Councillor Declarations of Interest
| # | Name | Size | File Type | Download |
| --- | --- | --- | --- | --- |
Councillor Committees
| # | Name | Size | File Type | Download |
| --- | --- | --- | --- | --- |