Flood Cameras
We have installed flood cameras across the region to allow the community to better prepare during wet season.
Any flooded road can be deadly, and the condition of the road surface underneath is not known until flood waters subside. It also doesn't matter what size your vehicle is, flood waters are dangerous for all vehicles. When considering your journey, always have a Plan B and equip yourself with multiple alternative routes to stay safe.
As soon as you enter flood water, you are giving up control of your vehicle - if it's flooded, forget it!
To keep up-to-date with the latest road closures and road condition information, visit Council's Disaster Dashboard.
The images will be updated approximately every 15 minutes and limited night vision is available.
The Flood Camera project is an initiative of Queensland Reconstruction Authority's Flood Warning Infrastructure Network funded by the Australian and Queensland Governments, and supported by Whitsunday Regional Council.
Hamilton Plains
NORTH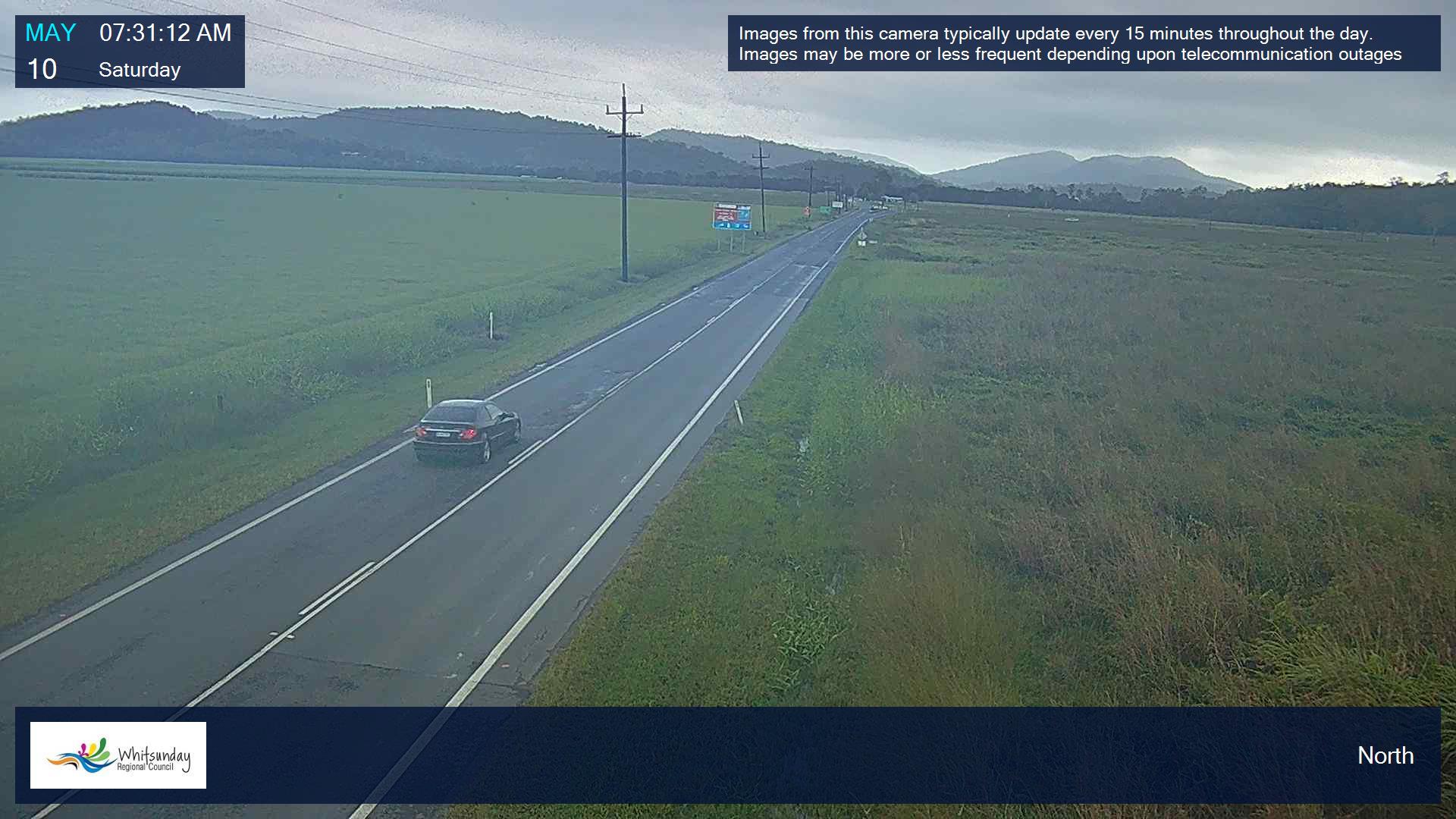 SOUTH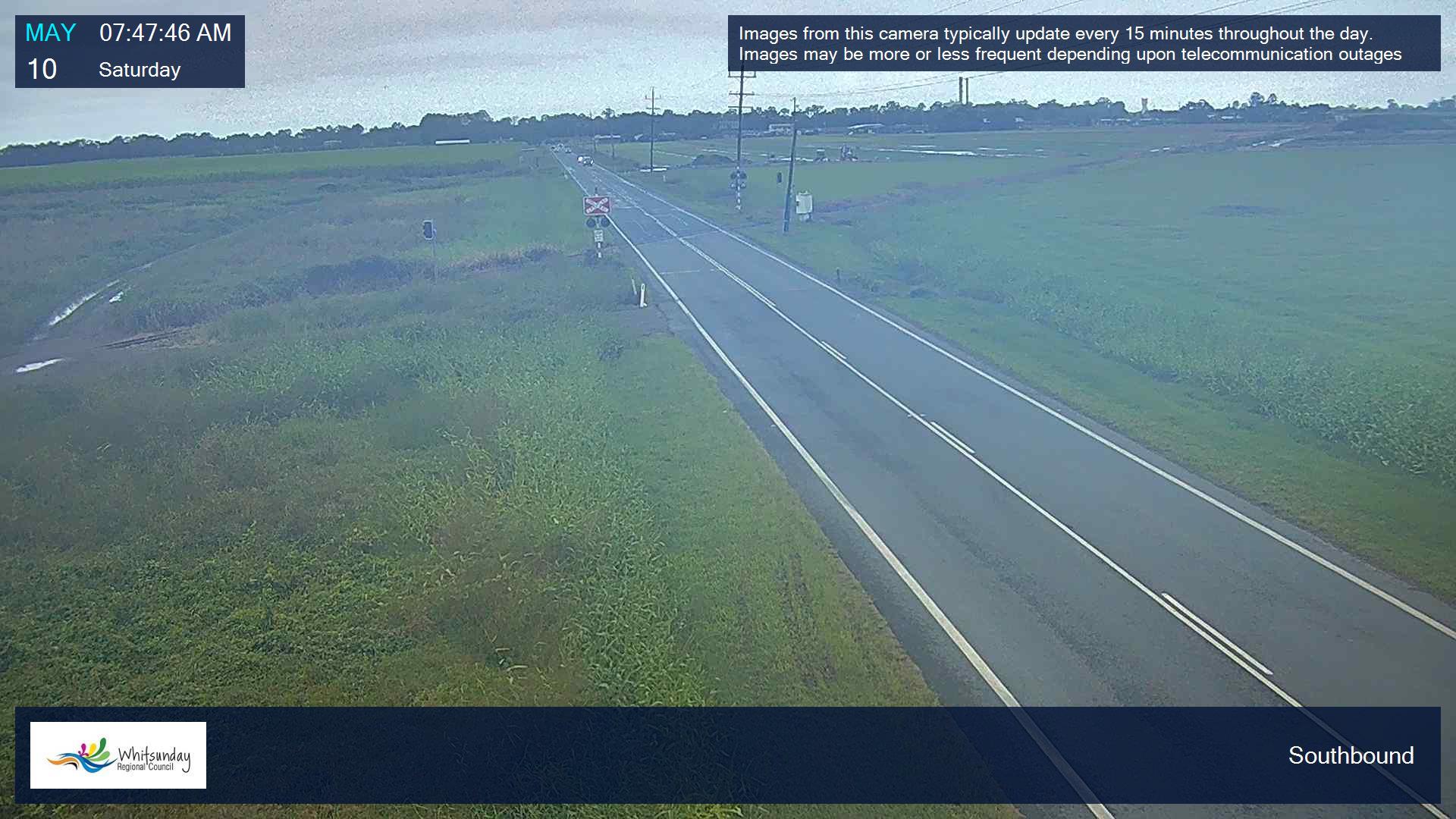 Crofton Creek
BRIDGE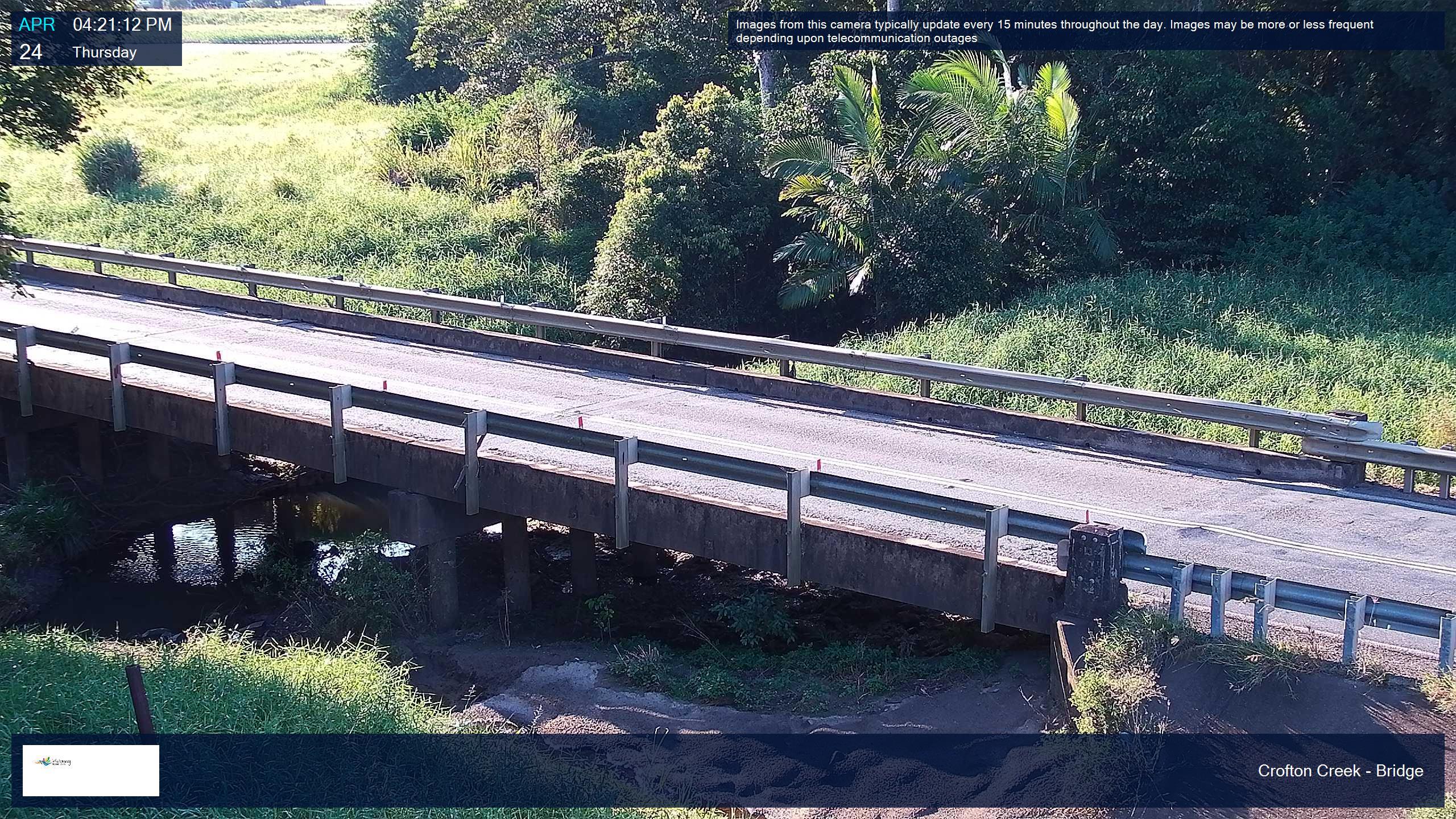 CROFTON CREEK TO AIRLIE BEACH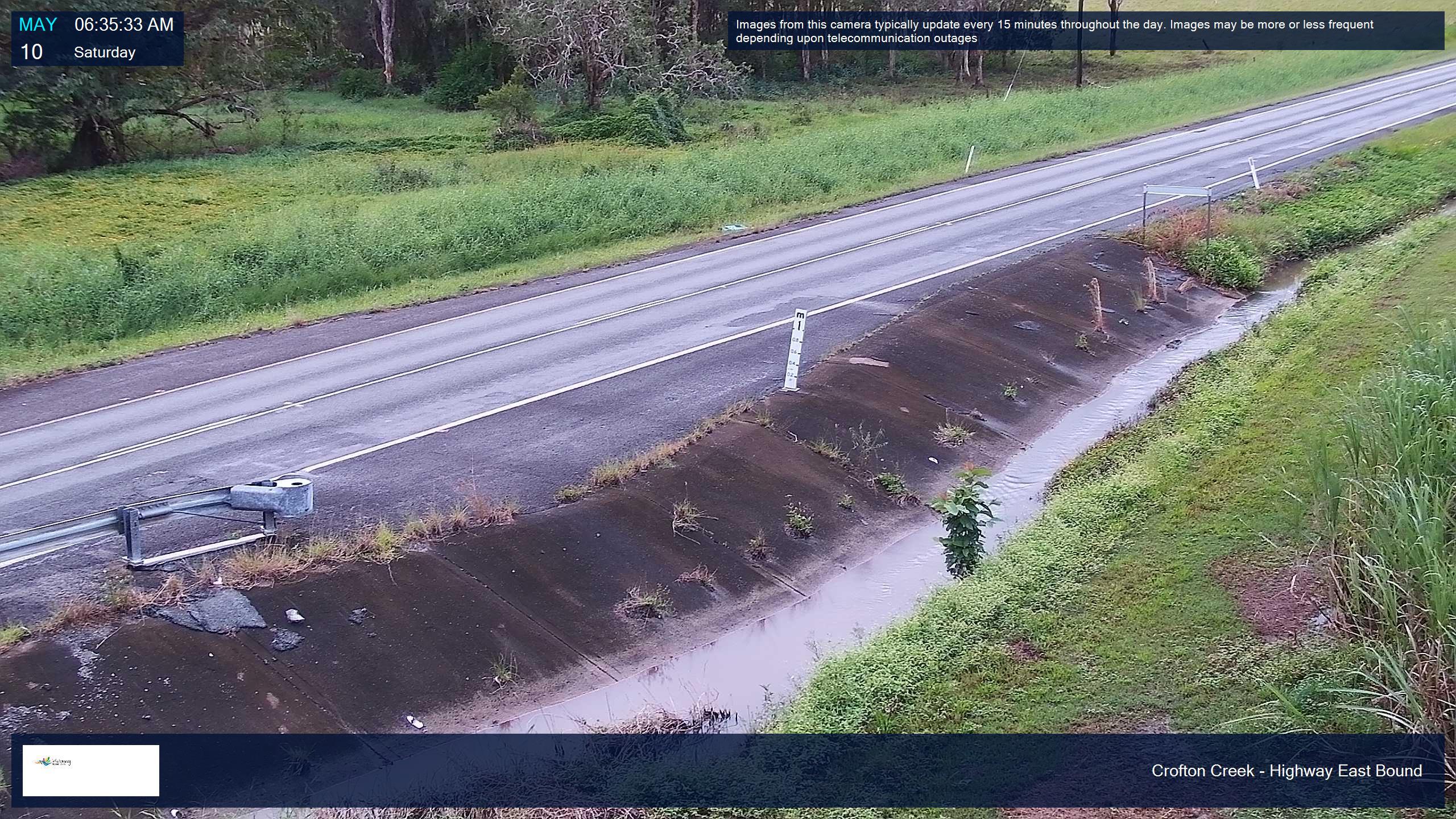 Palm Creek (Conway Road)
BRIDGE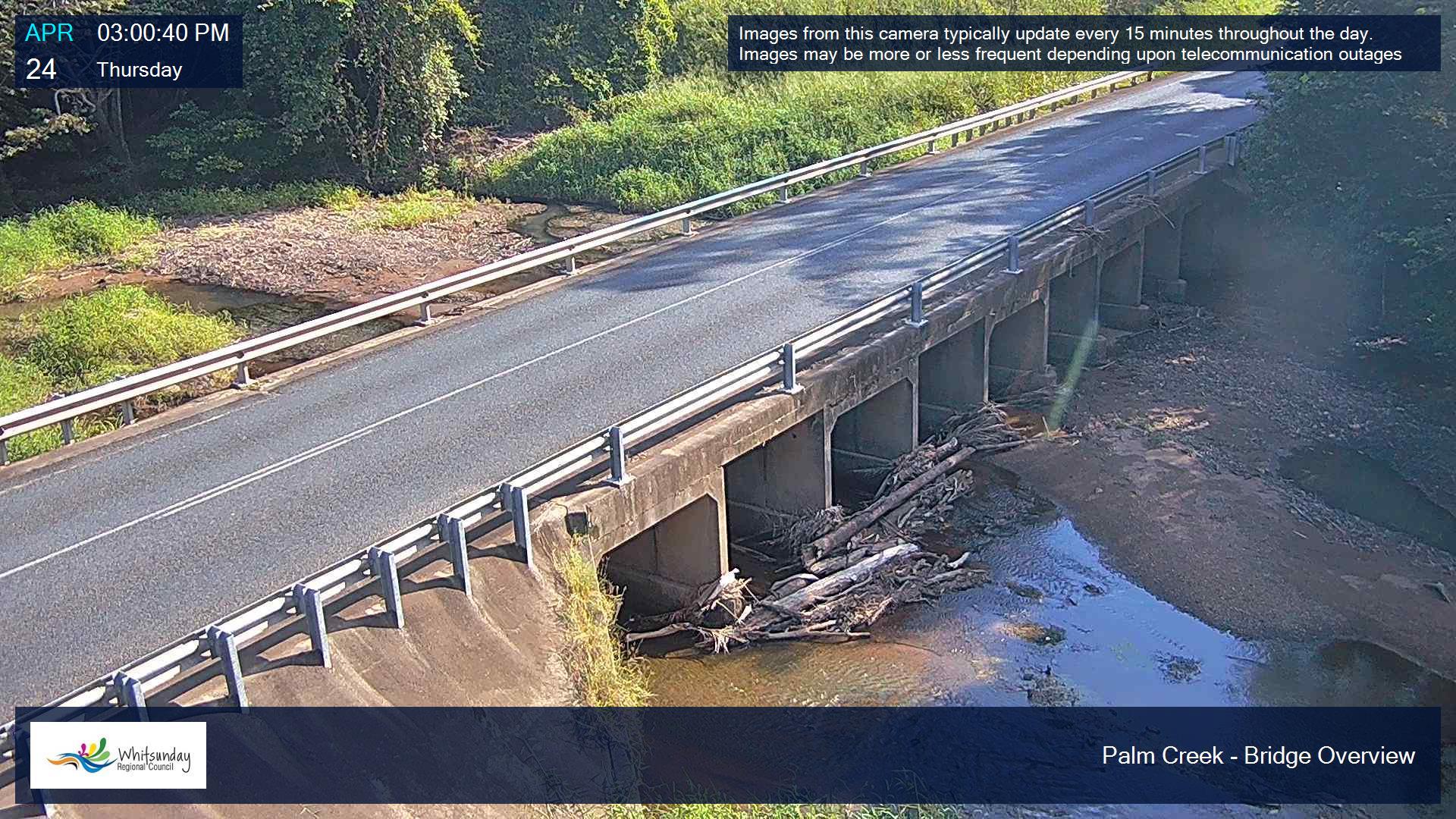 ROAD VIEW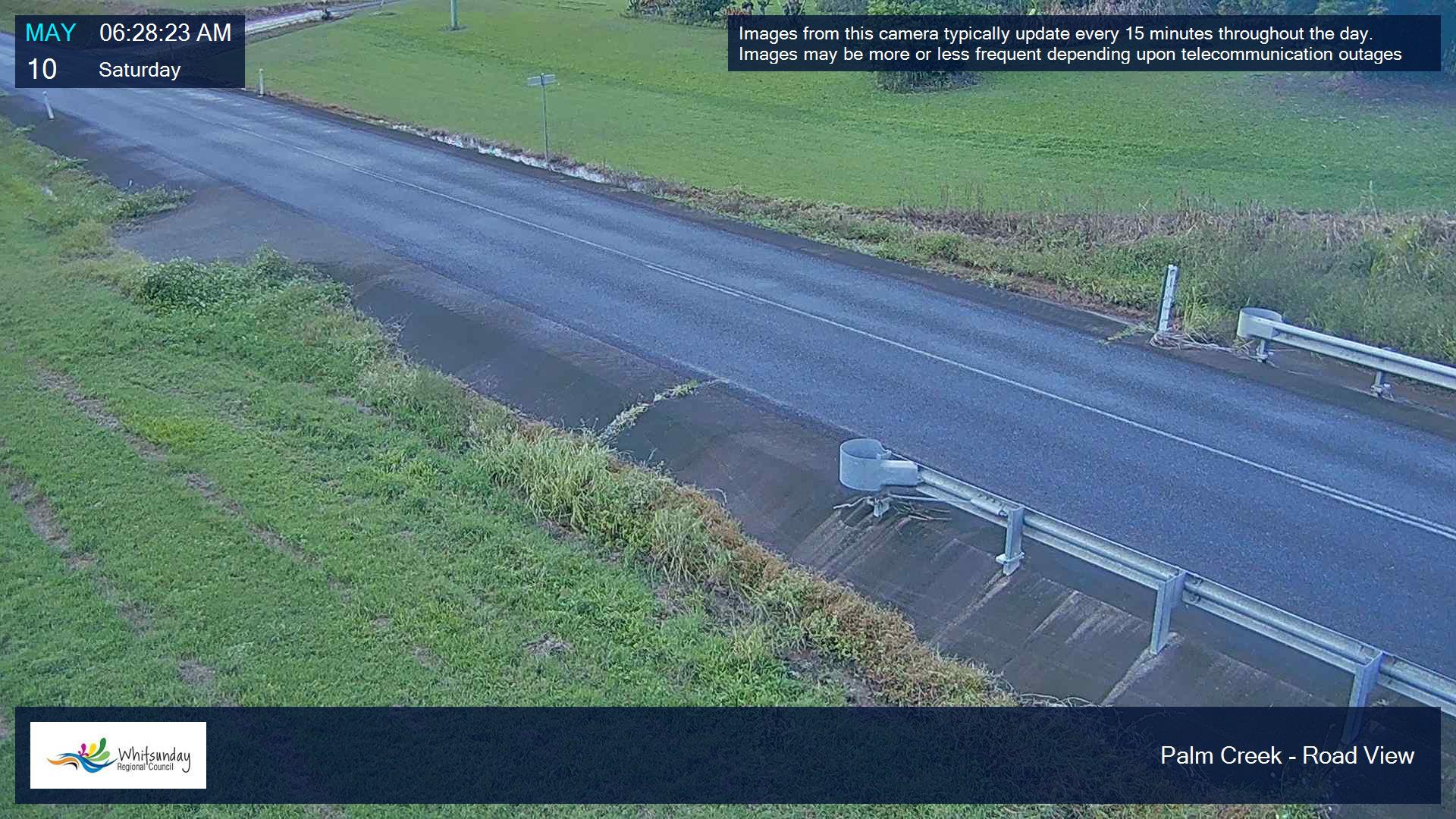 Airlie Creek
BRIDGE (WATERSON WAY)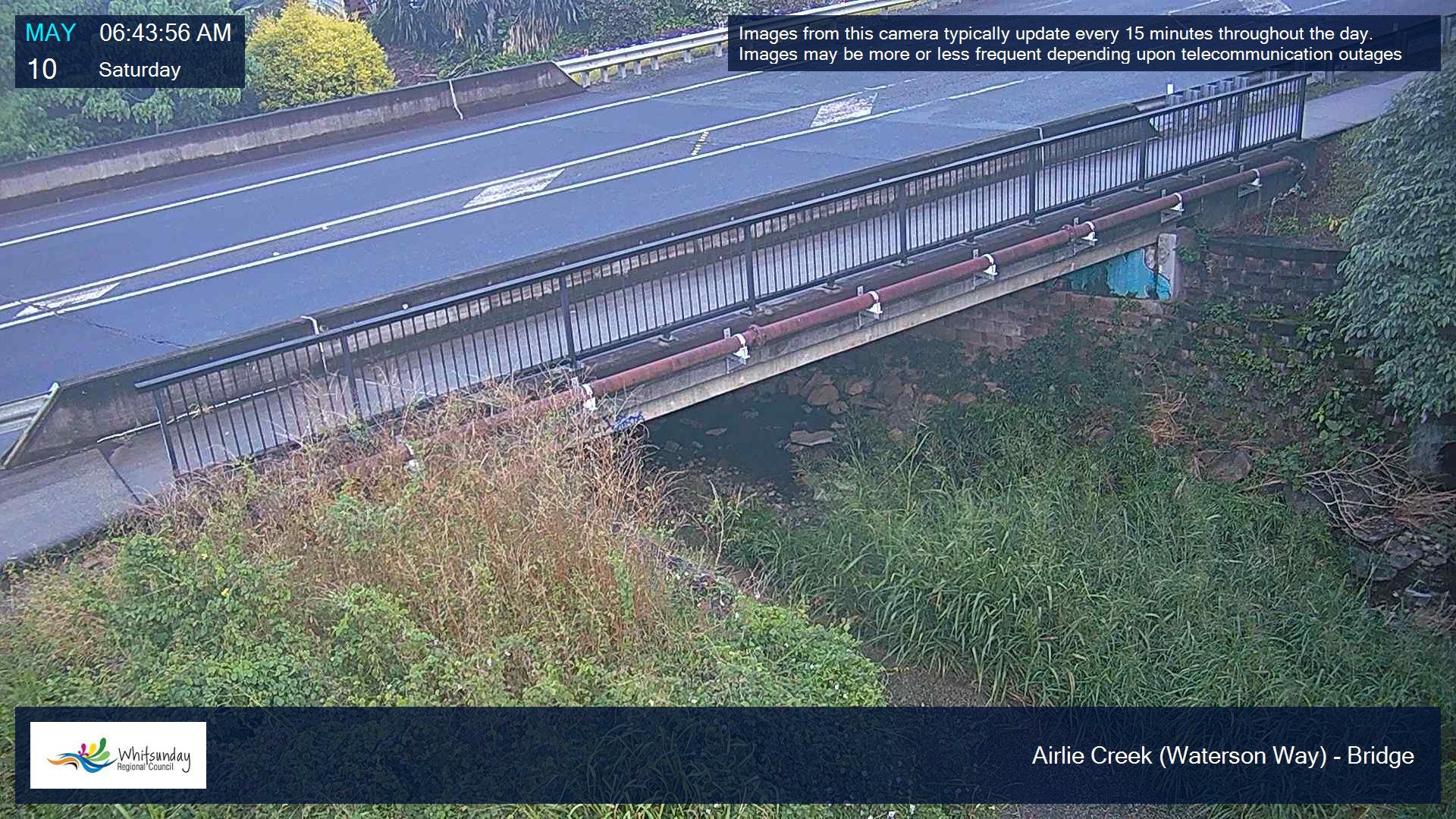 ROAD VIEW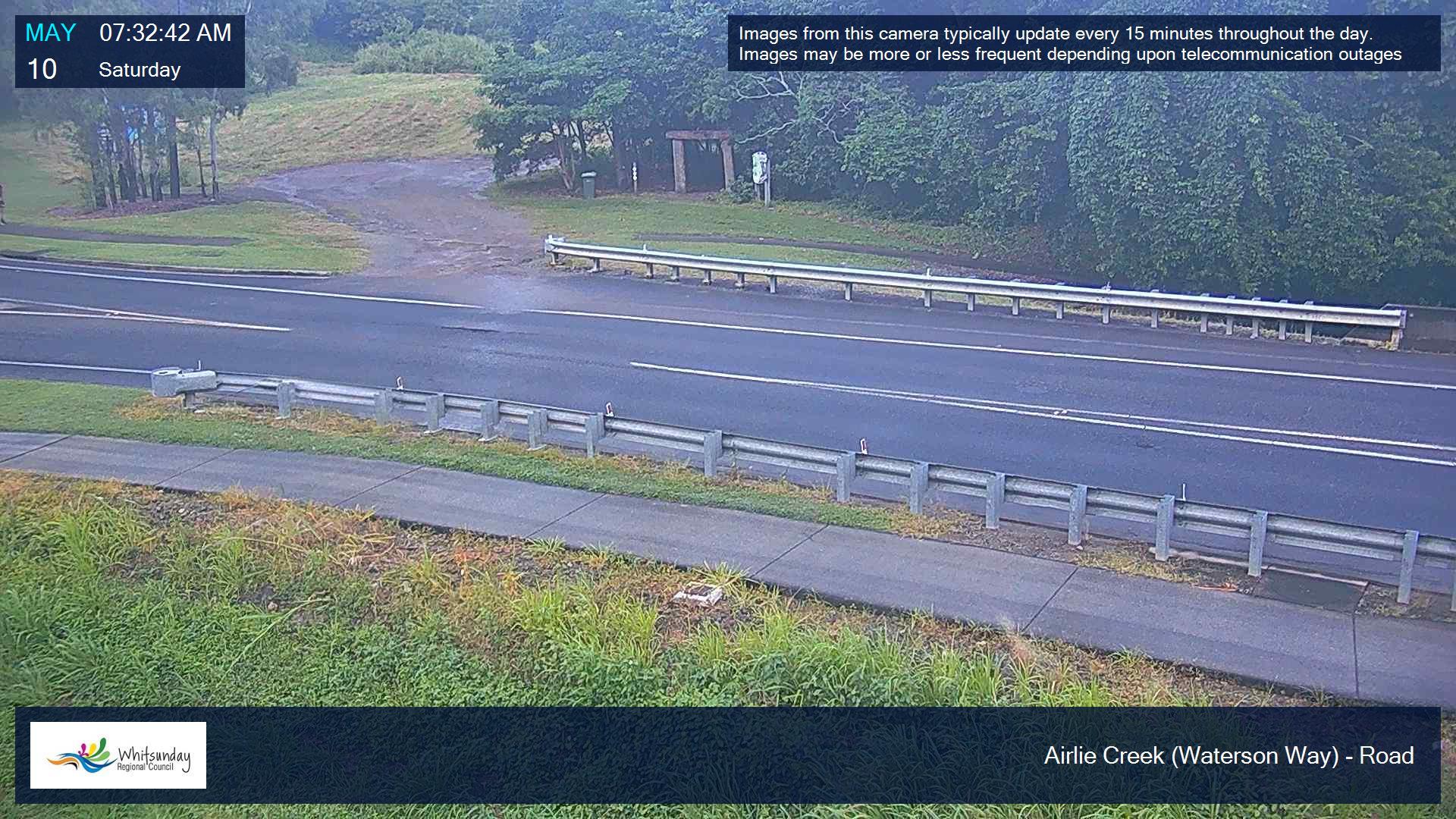 Gregory-Cannonvalley / Bruce Highway
NORTH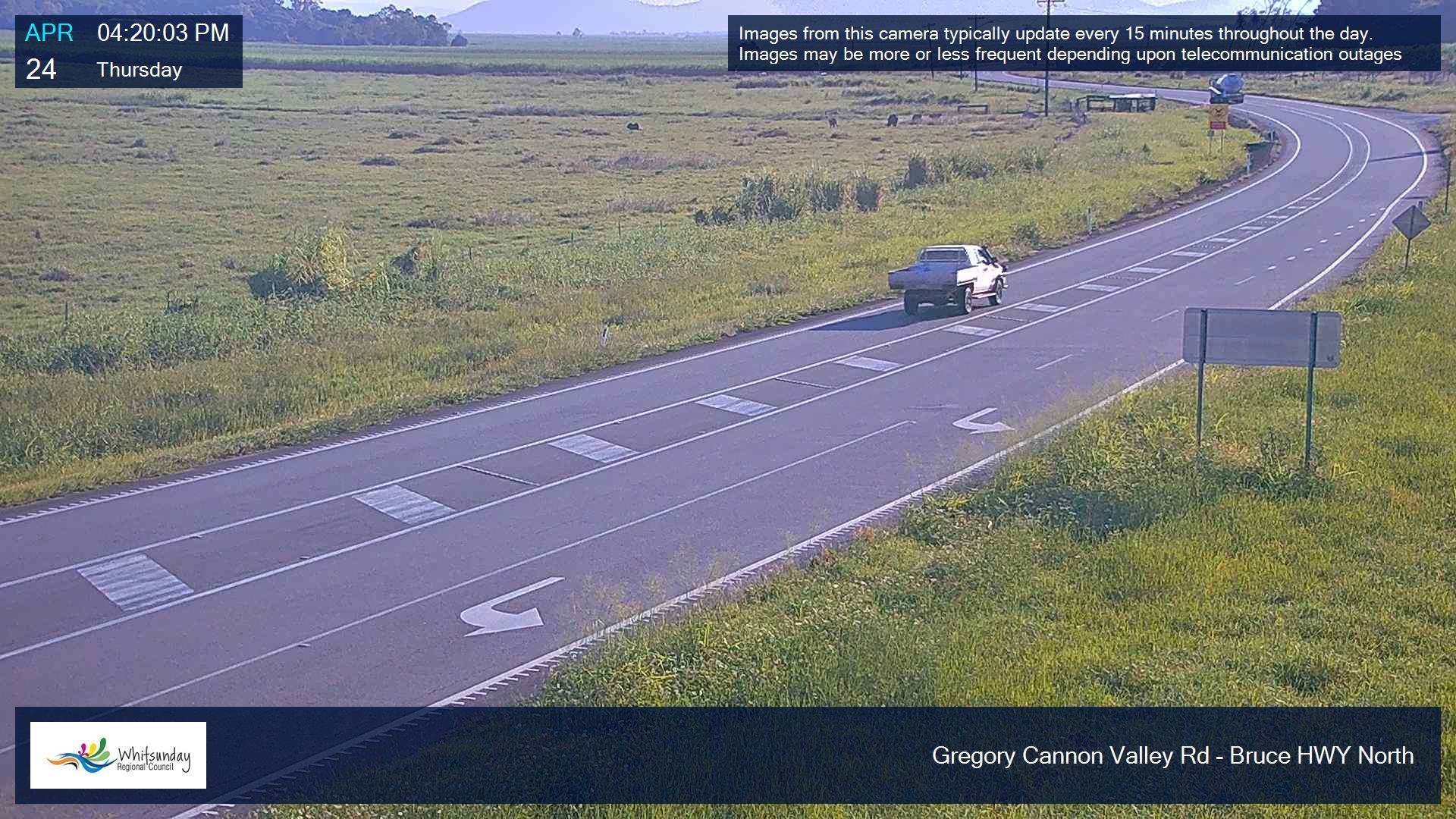 SOUTH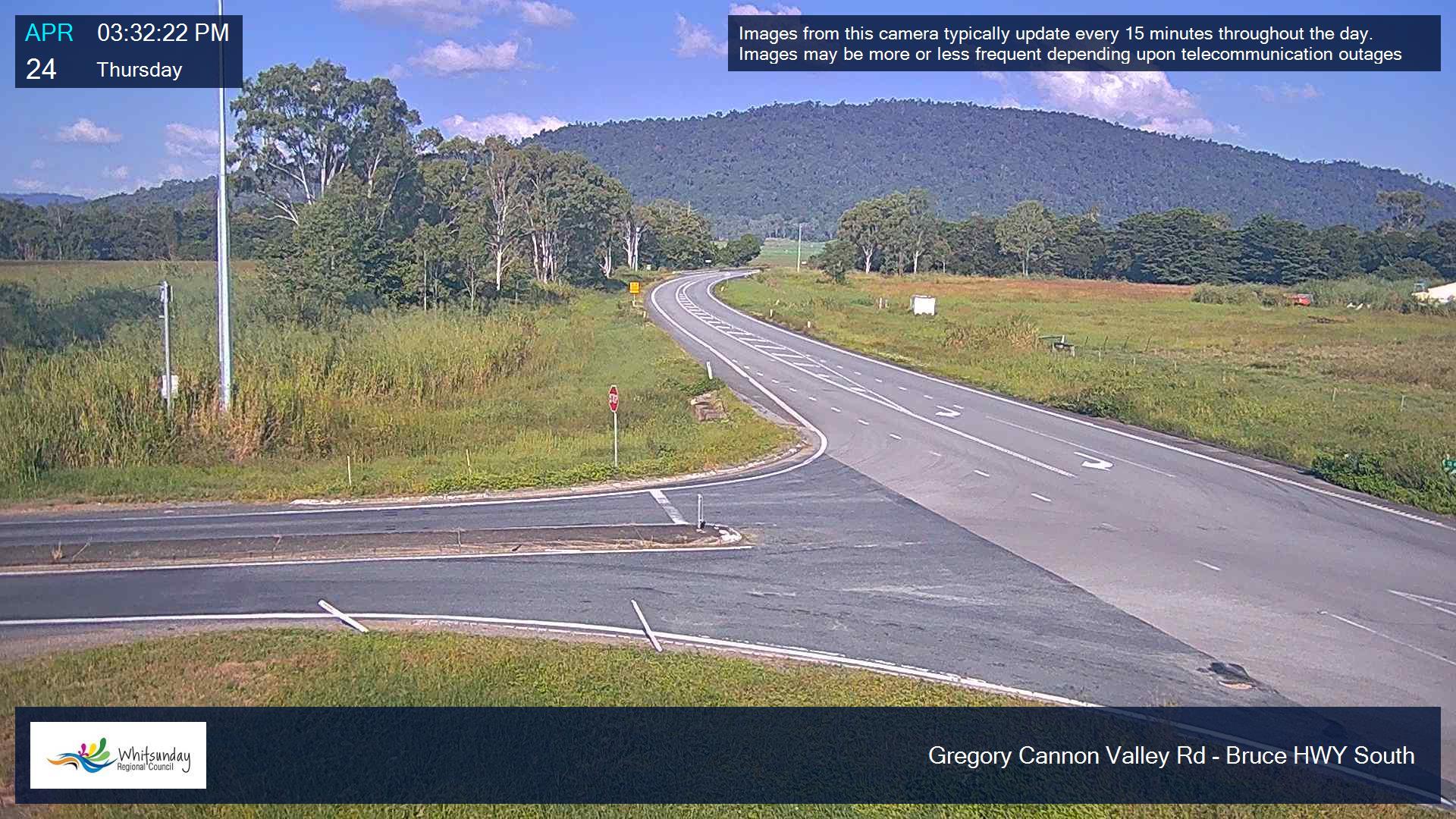 ROAD VIEW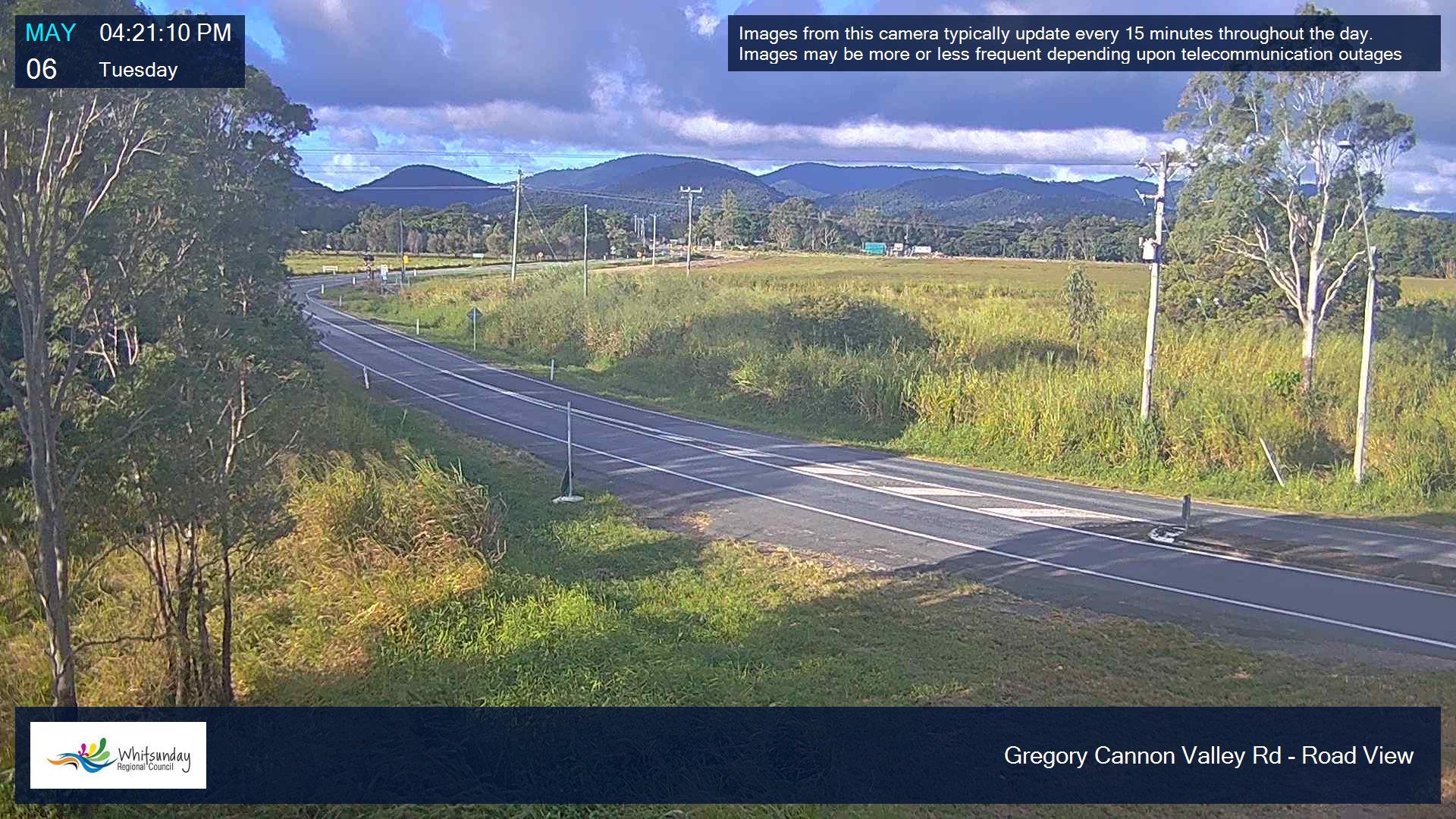 Brandy Creek
BRIDGE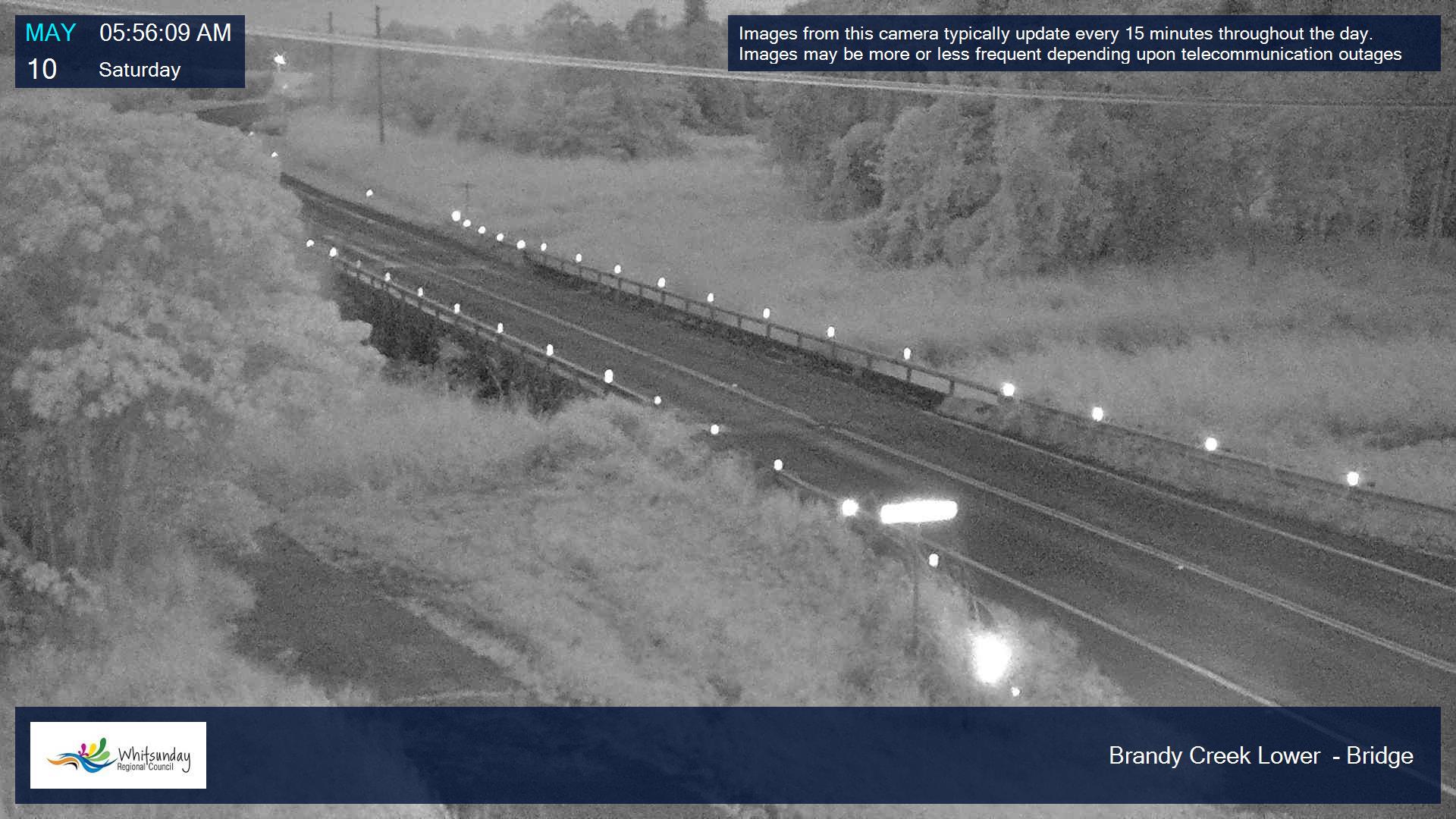 Kelsey Creek
FOUR WAYS BRIDGE
ROAD VIEW